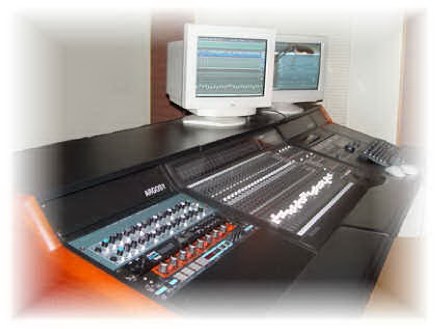 Welcome to Diversion Sound & Video
.
WERE SOUND MEETS EARTH
Victor Peraino a pioneer in the recording industry for 25 years will assist you in achieving the ultimate Sound Or Video !!
With Total Creativity
/ Full Automation / Tube Preamps / Neumann Mic for Smooth Vocals / Drum Booth / Live Room /
Major Record Productions
/
Commercials
/
C
ar Dealers and Corporate Jingles / Learn more on the Services Page
Visit : Version Records from the Contact Page.
We Produce & Record
/ Rock / Alternative / Hip Hop / Jazz / Latin / Gospel
WEDDING VIDEO PAGE